I've been testing the
Elementor

WordPress Page Builder Plugin
for a few weeks now and I have to say: this open source,
FREE
software is the easiest and best page builder I've used to date. That includes some of the best, including
OptimizePress
and
PineGrow
.
Better yet, the developers keep adding and refining
new features and functions
that are setting the bar very high for all other page builders.
Their new
variable layouts for all devices
— which vary according to the device being used to view the site — is REALLY exciting and
unbelievably
simple.
More than just fluid or responsive layouts, this feature allows you to tweak the layouts according to the type of device being used by the visitor.
Brilliant!

Not only that, but the
HD1280 tutorials
for
Elementor
on the following YouTube channels are outstanding.
Elementor Plugin Youtube Tutorials Playlist:
https://www.youtube.com/channel/UCt9kG_EDX8zwGSC1-ycJJVA
WPTuts Play list for Elementor:
https://www.youtube.com/channel/UCiTDv6q1XYwZnAm2EYN8wKw
Download Elementor:
http://elementor.com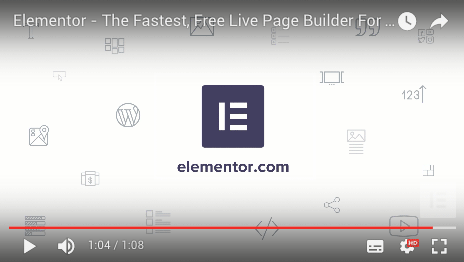 _________________
John Counsel — Moderator
NEW to FORUM Marketing?
Get better, faster results
without

breaking the rules.
FREE help at
https://www.facebook.com/groups/ForumMarketingForBeginners/