If you're doing SEO for lead generation for local businesses, here's a short video I created (as part of a 40-minute webinar presentation) which compares lead generation, conversion and customer acquisition to commercial fishing, where the goal is to catch the
most
fish of the right kind (that is,
profitable
!) as possible, for the
least
possible time, effort, cost, risk, waste, etc.
SEO in this situation is like hiring someone who scrapes and re-paints your trawler's hull, fits you out with radar and sonar gear for finding fish, then sends you back out onto the open ocean — where it's slow, dangerous, unpredictable, costly and very hard work — to compete with an ever-growing armada of hi-tech fishing trawlers hunting for any fish out there... including all the
wrong
kinds and all the
ocean junk
floating in our seas.
A much better solution is to set up a
fish farm
, stocked with the
right
kinds of fish, where you can harvest all the fish you want with
minimal
time, effort, cost, waste and risk.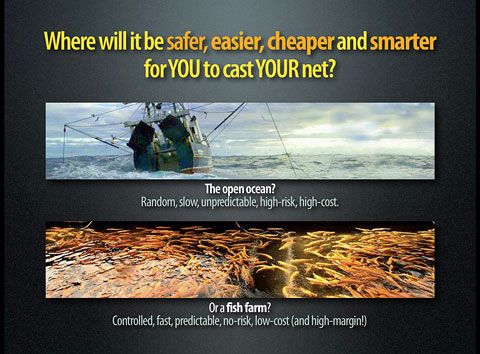 Click to view short video excerpt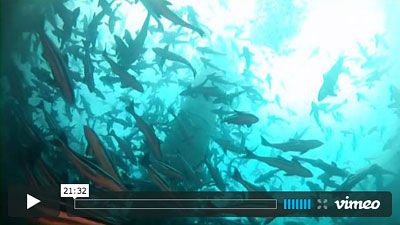 Click to view a CNN documentary about Ocean Blue Deep Sea Fish Farms
_________________
John Counsel —
Global Moderator
The Marketing Doctor
at
The Profit Clinic

NEW to FORUM Marketing?
Get better, faster results
without

breaking the rules.
FREE help at
https://www.facebook.com/groups/ForumMarketingForBeginners/