Hubspot's blog is a terrific source of helpful advice for getting better results from
social networks
and
social media
(they're
NOT
the same thing!).
Here's an excellent article on
how to improve your response rate
when you invite
LinkedIn
members to connect with you:
http://goo.gl/q6omge
It includes a really handy template, with detailed explanations.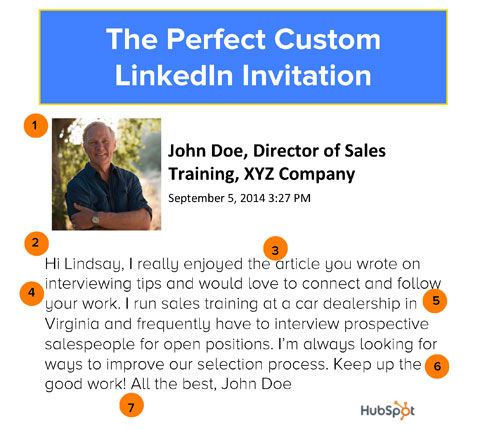 _________________
John Counsel —
Global Moderator
The Marketing Doctor
at
The Profit Clinic

NEW to FORUM Marketing?
Get better, faster results
without

breaking the rules.
FREE help at
https://www.facebook.com/groups/ForumMarketingForBeginners/